WAVE-Subkulturen e.V. präsentiert sein 2. TheWave Festival. Gemäß unserem Konzept werden sich lokale sowohl Weltklasse Talente (und davon gibt es viele!) die Bühne mit internationalen Künstlern teilen. Unser Ziel für die Zukunft ist es, außer Musik auch andere Kunst in Form von Ausstellungen zu präsentieren. Jeder, der WAVE-Subkulturen e.V. unterstützen will, kann es durch ein Mitgliedschaft oder eine Spende gerne machen.
Wie letztes Jahr möchten wir ein Festival organisieren, und dabei den Umweltschutz im Kopf behalten.
Wir danken Euch für Eure Unterstützung, und freuen wir uns schon auf August!!
The Wave II - 2018
24. & 25. August

· Regensburg

 

!!! Tickets jetzt verfügbar bei Eventim Light !!!

 

Bitte bedenkt, dass die Karten für den Zusatzabend limitiert sind. Der Festivalpreis bezieht sich auf Samstag, inklusive Freitag. d.h. sollten im Vorverkauf mehr als 350 Tickets weg gehen, gibt es für den Zusatz Abend in der Mälze keine Abendkasse.

 
24. August - Zusatzabend - Alte Mälzerei
Tinitus (D) Bayern

Scherbentanz (D) Regensburg

Diamond Dogs (D) Regensburg

Frank The Baptist (USA / D)

Aftershow mit DJ Frank Meiler und DJ OsHaMa


25. August - Journée / Rahmenprogramm - verschiedene Orte
25. August - Festivalabend - Mischwerk
MarrowVoltage (D) Regensburg

Black Nail Cabaret (HU)

Ash Code (IT)
Sigue Sigue Sputnik (UK)
The Invicible Spirit (D)
Aftershow mit DJane La Blonde und DJ Timor Leonis
WWWWWWWWWWWWWWWWWWWWWWWWWWWWWWWWWW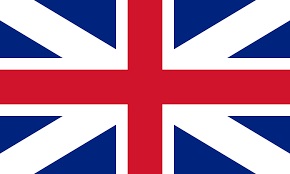 WAVE-Subkulturen e.V. presents its second TheWave festival! Faithful to our concept, "local" but however world-class talents (and we have quite a few in Regensburg!) will share the stage with international artists. Our aim in the future is to present other forms of art in addition to music, for example through photo exhibitions. Everybody who wishes to support WAVE-Subkulturen can do so through becoming a member or via a donation.
As last year, it is also important to us to care for the environment in the organisation of the festival. We kindly ask visitors of the picnic to come with reusable or compostable wrapping. We have also asked the event locations managers to provide straws only if you really request it, but then again, we ask you to think twice before you do so: Those things are only used a few minutes and provoke long-lasting damages to the environment and many animal species. Your drink will taste just as good without a plastic straw, promised ;)
We thank you for your support and we are looking forward to welcoming you in August!!
The Wave II - 2018
24th - 25th August

· Regensburg

 

!!! Tickets are available here Eventim Light !!!

 

Please note, that tickets for the additional evening (Friday) will be available but are limited. The entry price for the Friday still has to be defined. The Festival price is for Saturday, with free entry on Friday for guests who bought a festival ticket. If more than 350 tickets are purchased in the presale, there will be no possibility to buy a ticket for Friday only, as priority will be given to guests who bought a ticket for TheWave festival.

 
24th August - Additional evening - Alte Mälzerei
Tinitus (D) Bavaria

Scherbentanz (D) Regensburg

Diamond Dogs (D) Regensburg

Frank The Baptist (USA / D)

Aftershow with DJ Frank Meiler and DJ OsHaMa


25th August - Journée / Side program in various places
25th August - Festival evening - Mischwerk
MarrowVoltage (D) Regensburg

Black Nail Cabaret (HU)

Ash Code (IT)
Sigue Sigue Sputnik (UK)
The Invicible Spirit (D)
Aftershow with DJane La Blonde and DJ Timor Leonis